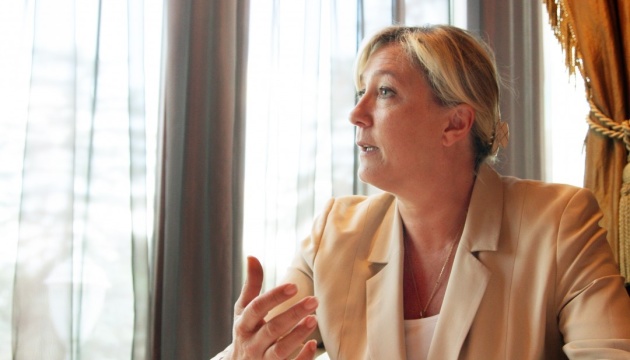 Foreign Ministry, SBU agree an initiative to ban Le Pen from entering Ukraine
The Ukrainian Foreign Ministry has received a letter from the Security Service of Ukraine (SBU) with a request to agree an initiative for imposing a ban on entering the territory of Ukraine for far-right French presidential candidate Marine Le Pen, according to Olena Vashchenko, the Deputy Head of Foreign Ministry's information policy department.
Vashchenko recalled that the Foreign Ministry in a statement expressed its indignation at that fact and warned that "such statements and actions, which violate the Ukrainian legislation, will definitely have consequences, as it has already happened in the case of certain French politicians who were banned from entering Ukraine".
As earlier reported, on Tuesday Le Pen said that she does not believe the joining of Crimea to the Russian Federation to be in violation of international law.
iy