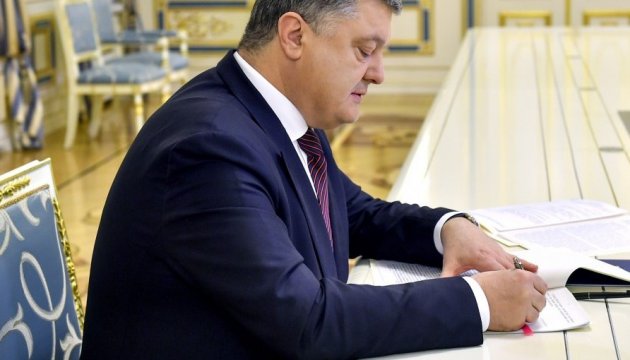 President congratulates Ukrainian political prisoners in Russia, occupied Crimea on New Year
President of Ukraine Petro Poroshenko joined the New Year's marathon "We are stronger than Kremlin prison bars" and wrote letters to citizens of Ukraine who were in prison in occupied Crimea and the Russian Federation.
Euromaidan-SOS coordinator Oleksandra Matviychuk said this to Ukrinform, which initiated this marathon.
According to Matviychuk, the President wrote letters to all citizens of Ukraine, who were included into the list of political prisoners within LetMyPeopleGo campaign, including Ukrinform correspondent Roman Sushchenko, who was illegally detained in Moscow on September 30, 2016.
The Euromaidan-SOS coordinator has reminded that today at least 36 citizens of Ukraine are imprisoned in Russia for political reasons, and Euromaidan-SOS is considering about 10 cases to include them into the LetMyPeopleGo list.
ish