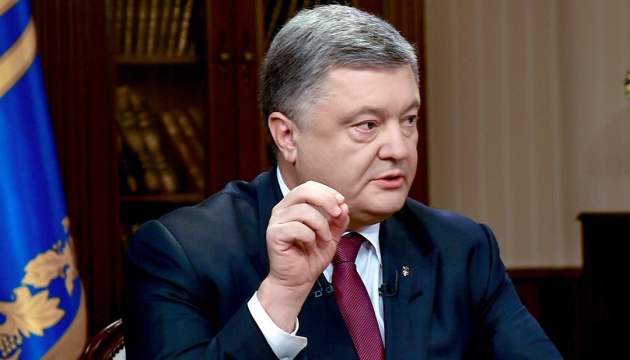 President Poroshenko: United States remains reliable strategic partner of Ukraine
President Petro Poroshenko says that the United States remains a reliable strategic partner of Ukraine, the president's press service reports.
"Since the recognition of Ukraine's independence, the United States remains a reliable and strategic partner of Ukraine at bilateral level, as well as within international organizations. And a truly democratic partnership has been laid between the two countries, in the scope of which the United States continues to provide invaluable practical assistance in developing state institutions, civil society, market economy and strengthening the security of our country," President Poroshenko stated on the occasion of the 25th anniversary of establishment of diplomatic relations between the states.
According to him, by giving up the world's third largest nuclear weapons and a large amount of conventional weapons, as well as stockpiles of highly enriched uranium, Ukraine plays a historical role in strengthening global stability and nuclear nonproliferation regime.
iy