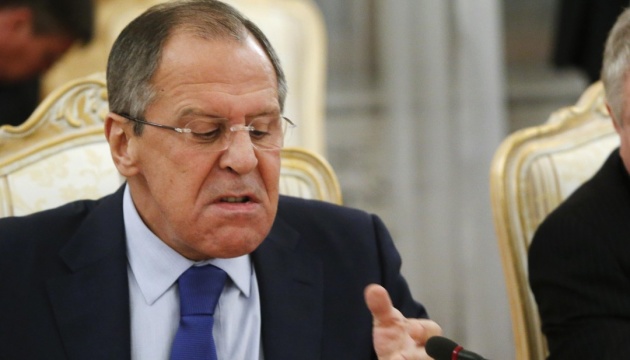 Russian Foreign Minister Lavrov: No Russian troops, weapons in Donbas
Russian Foreign Minister Sergei Lavrov claims the allegations about presence of Russian heavy weapons in Donbas are far-fetched.
He said this in an interview with Corriere della Sera Italian media outlet, 112 Ukraine news channel reports.
"The allegations about the presence of Russian heavy weapons in south-eastern Ukraine are clearly far-fetched," Lavrov said.
The Russian Foreign Minister stressed the fact that neither the OSCE Special Monitoring Mission, nor OSCE groups at Hukove and Donetsk checkpoints on the Russian-Ukrainian border recorded in their documents the presence of Russian troops. Lavrov claims the OSCE SMM also did not mention presence or supply in the territory of Donetsk and Luhansk regions of Russian arms, including heavy weaponry.
ol