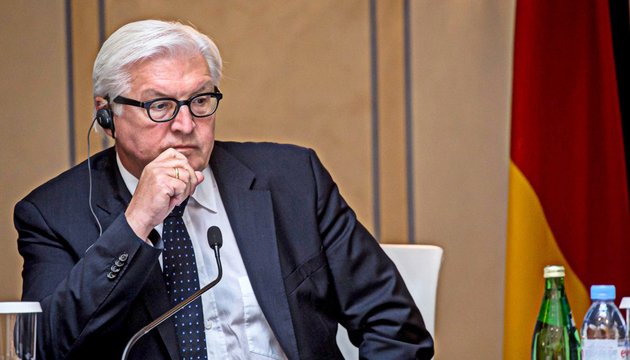 Ministerial talks in 'Normandy format' failed – Steinmeier
The talks of the foreign ministers of the "Normandy Four" countries on settlement of the situation in Donbas have not produced any specific results.
As German Foreign Minister Frank-Walter Steinmeier stated, the meeting participants failed to reach a political agreement, which would include, in particular, holding of local elections in the occupied territories, Radio Liberty reports.
However, he added, there is still hope for progress in the implementation of the Minsk agreements.
Foreign Minister of Ukraine Pavlo Klimkin accused Russia of the lack of progress at the meeting. According to him, Moscow did not agree with one of the main priorities identified for negotiations.
In turn, Russian Foreign Minister Sergei Lavrov said that it had been impossible to agree on the next steps at the meeting. However, he noted that the work was ongoing.
ol