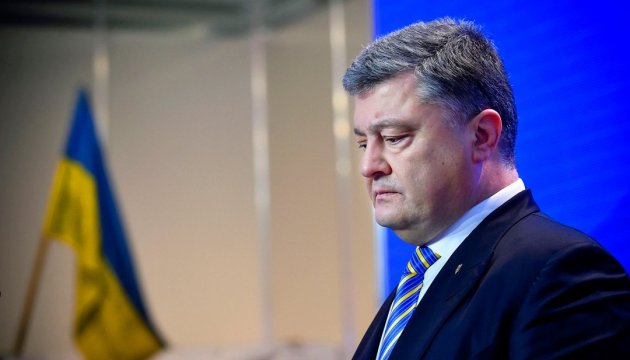 Poroshenko: Russian aggression is even worse than Chornobyl tragedy
Ukraine is now facing Russian aggression, which is even worse and more terrible ordeal than the Chornobyl tragedy.
Ukrainian President Petro Poroshenko said this at the ceremony of completing the coverage of the destroyed fourth power unit of Chornobyl nuclear power plant (NPP) with a new safety shield, called the New Safety Confinement (NSC).
"No one could imagine that the Chornobyl tragedy will not be the worst one Ukraine had to pass through. And that Ukraine is building the arch and the safe confinement in conditions of war, when it opposes Russian aggression," Poroshenko said, Interfax reported.
The President added that the unity and solidarity of the world helped to complete the construction of the arch and helped to resist the aggression of the Russian Federation.
ish