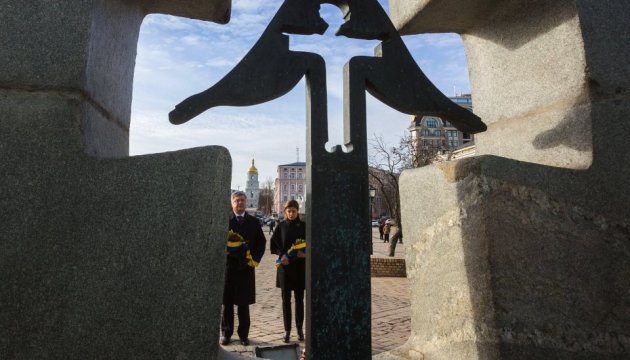 President, his wife laid flowers to monument of Holodomor victims
President Petro Poroshenko and his wife Maryna laid flowers to the Memorial sign of Holodomor victims of 1932-1933 near St. Michael's Golden-Domed Monastery in Kyiv.
The President posted corresponding photos on his Facebook page.
"We must fulfill a sacred duty to the memory of millions of Ukrainians who were tortured by famine - to preserve united and independent Ukraine," he wrote.
Today, on Holodomor Memorial Day, starting from 16:00, people all over the country will light candles in the memory of those tragic events.
ish