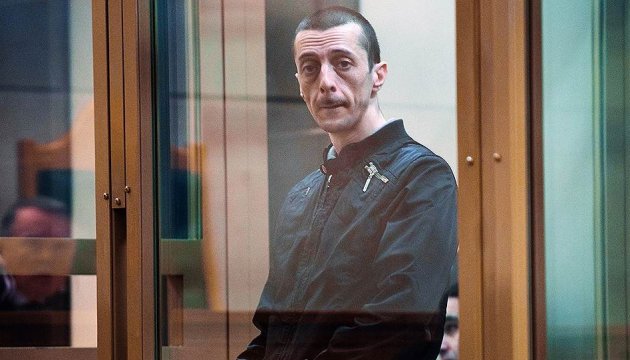 Son of Mustafa Dzhemilev released from Russian prison – lawyer
Hayser Dzhemilev, son of leader of the Crimean Tatar people Mustafa Dzhemilev, was released from penal colony No.10 in Russia's city of Astrakhan.
His lawyer, Nikolai Polozov posted this on Twitter.
"Hayser has been released," he wrote and posted a photo, showing Hayser standing near his wife and his mother near the colony premises.
In 2013, Hayser Dzhemilev was found guilty of manslaughter with the use of his parent's gun of a family friend Fevzi Edemov. After the annexation of Crimea, Russian investigative authorities decided to re-investigate. Hayser was taken from Simferopol jail to Krasnodar region of Russia
The Supreme Court of the Russian Federation reduced his five-year imprisonment by year and a half. However, Kyiv's Dniprovskiy District Court in April 2015 sentenced him to three years and eight months in prison. Hayser Dzhemilev was serving his sentence in Astrakhan colony No. 10.
ol