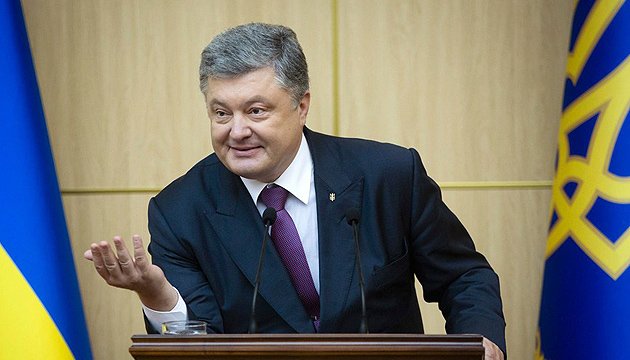 President Poroshenko: EU's share in Ukraine's foreign trade reaches 41%
Ukrainian President Petro Poroshenko says that due to the association agreement, the share of the European Union in Ukraine's foreign trade has reached 41%.
"The agreement [on Ukraine-EU association] has started to yield the results: the share of the European Union in our foreign trade has already reached 41%," Poroshenko said during events in Mystetskyi Arsenal Complex in Kyiv on Monday on the occasion of the anniversary of the Revolution of Dignity.
According to him, the EU market has started to gradually compensate the huge blow to the Ukrainian economy, social sphere, living standards, caused by Russia's hybrid war against Ukraine, in particular when it closed the access for Ukrainian goods to Russia's market and transit shipments to other markets.
At the same time, President Poroshenko stressed that "since the beginning of Russian aggression against Ukraine in Crimea and Donbas, our Government has felt the united support of the democratic world, first of all, by the Group of Seven countries and the European Union".
iy