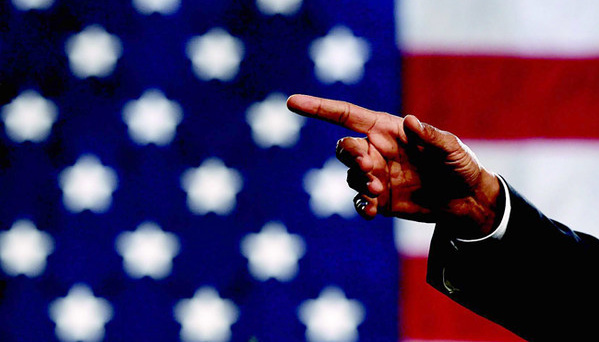 EU leaders urge Trump to keep sanctions against Russia
PM Theresa May and other European leaders have held talks with Barack Obama in Berlin on his farewell visit ahead of stepping down as US president.
The European leaders are expected to warn his successor, Mr Trump, that now is not the moment to weaken sanctions against Russia, which were imposed in 2014 over the conflict in Ukraine, BBC reported.
Mr Obama has been on a farewell trip to Europe at the end of his two terms as US president and met German Chancellor Angela Merkel, Mrs May, French President Francois Hollande, Italian Prime Minister Matteo Renzi and Spanish PM Mariano Rajoy in Berlin on Friday.