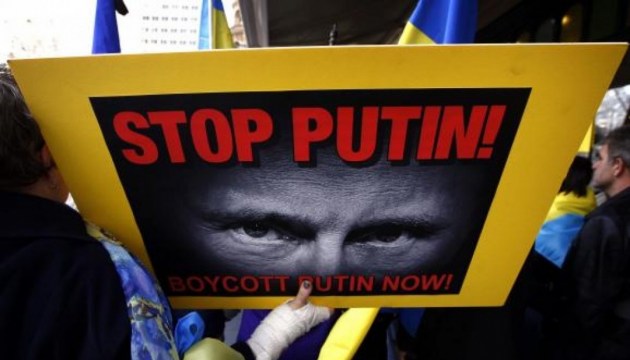 Canada says Russian sanctions must be upheld by all countries for its actions toward Ukraine
Canadian Foreign Minister Stephane Dion has urged all countries to remain firm about upholding sanctions against Russia for its actions toward Ukraine.
"The behavior of Russia in Ukraine and Syria is problematic to say the least. Because of that, it is important to be very frank in our relationship with Russia," Dion told a news conference in the Ethiopian capital Addis Ababa, Reuters reported.
"About Ukraine, there are sanctions that are existing and Canada is insisting that all countries must be very firm about these sanctions," Dion added.
Sanctions were imposed by the United States and the European Union, as well as Canada, to punish Russia for its 2014 annexation of Ukraine's Crimea and its support for separatists in eastern Ukraine.
Western leaders have said Trump must not ignore Russian actions in Crimea and Syria when he sits down with Putin. Canada has sought closer relations with Russia despite tensions over Moscow's actions in Ukraine, but remains a strong ally of Ukraine.