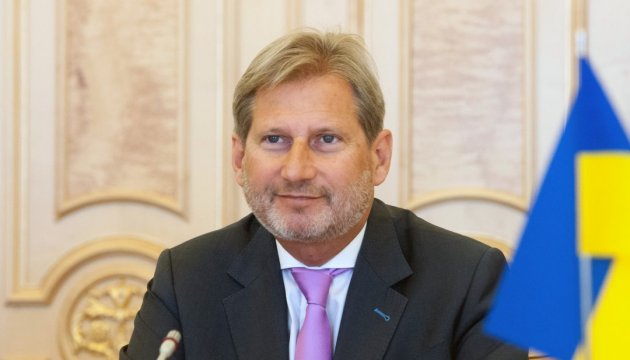 EU Commissioner Hahn: EU in coming weeks to consider visa-free regime for Ukrainians
President of Ukraine Petro Poroshenko had a phone conversation with EU Commissioner for European Neighborhood Policy & Enlargement Negotiations Johannes Hahn, according to a report posted on the president's website on Thursday, November 10.
"The parties discussed a series of topical issues of the Ukraine-EU agenda, particularly the introduction of a visa-free regime for Ukrainian citizens. The EU Commissioner once again noted that Ukraine had fulfilled all the criteria and the EU must fulfill its commitments in the coming weeks," reads the report.
The interlocutors also noted the importance of preserving transatlantic unity and willingness to closely cooperate with the U.S. Administration to help Ukraine counter Russian aggression.
The EU Commissioner assured of unwavering and consistent EU's support of Ukraine in restoring its sovereignty and territorial integrity, as well as comprehensive facilitation of reforms.
During the conversation, special attention was paid to the completion of the Association Agreement ratification between Ukraine and the EU, as well as to the problem of strengthening Europe's energy security.
"The Head of State stressed that the decision of the European Commission to expand access of Gazprom to the Opal pipeline did not comply with the spirit of the Association Agreement between Ukraine and the EU and the Energy Community Treaty," reads the report.
In addition, President Poroshenko and EU Commissioner Johannes Hahn agreed to step up efforts to ensure fruitful Ukraine-EU Summit on November 24, 2016 in Brussels.
iy