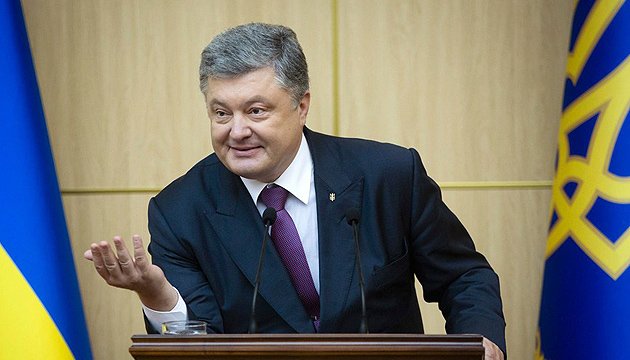 President congratulates Donald Trump on his victory in U.S. presidential election
President Petro Poroshenko has congratulated Donald Trump on winning the presidential elections in the United States that took place on November 8.
This has been reported by the press service of the Head of State.
"My sincere congratulations to Donald Trump on being elected President of the United States and to the friendly American nation on democratic expression of will. This is a symbol of true democracy when nobody knew the results of the elections until the very last moment," the Head of State said at the meeting with U.S. Ambassador to Ukraine Marie Yovanovitch.
Petro Poroshenko emphasized that winning the highest office in the state, the new President of the United States also assumed responsibility for the global leadership of the United States in the democratic world.
The President is hopeful that the U.S. would continue to provide that support in two important spheres - struggle of Ukrainians against Russian aggression, for freedom and independence, restoration of sovereignty and territorial integrity, as well as in the implementation of large-scale reforms in various spheres, starting from the fight against corruption, implementation of constitutional amendments on justice, reformation of public procurement system, security and defense etc.
The President invited newly elected President of the United States Donald Trump to visit Ukraine.
ish