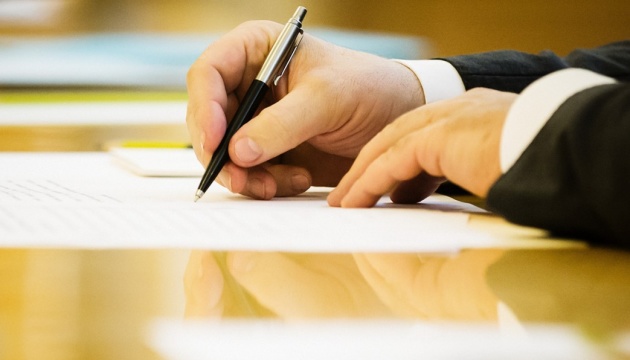 Ukraine, China sign grant agreement on inclusive education development
Ukrainian President's wife Maryna Poroshenko and Chairman of the Silk Road Chamber of International Commerce (SRCIC) Lu Jianzhong have signed a grant agreement worth $200,000 regarding the development of inclusive education in Ukraine. The grant will be used to develop scientific and educational experiment in Zaporizhzhia region.
Maryna Poroshenko stated this at a press conference dedicated to the signing of the agreement.
According to her, with globalization processes taking place in the world, such issues as local problems pass into the past.
"We understand that we can solve our issues only together with our international partners and friends. A striking example of such a partnership is the signing of a grant agreement between the Ukrainian and Chinese parties regarding support of the project, which I as the wife of the President of Ukraine and Chairman of Poroshenko Charitable Foundation, together with the Education and Science Ministry of Ukraine and the regional leadership of Zaporizhzhia, implement in Zaporizhzhia region. And the results of this experiment will form the basis of a road map on the implementation of inclusive education in all regions of Ukraine," Maryna Poroshenko said.
iy