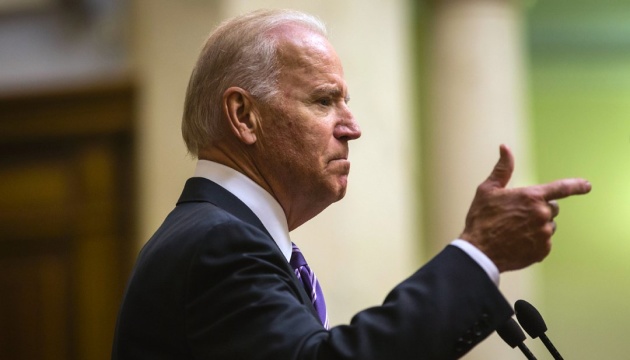 Biden assures Groysman of U.S. unwavering support for Ukrainian government
Prime Minister of Ukraine Volodymyr Groysman held a telephone conversation with Vice President of the United States Joe Biden yesterday, October 3, the government's official web site reports.
The interlocutors discussed the progress of reforms in Ukraine and coordinated future cooperation to get necessary assistance and support from the United States.
"When discussing reforms in Ukraine, the prime minister informed on the start of the privatization program for state-owned enterprises, in particular the second phase of Odessa Port Plant privatization. During the talk the top officials also discussed the launch of the e-declaration system, as well as the public administration reform, a key element of which is a competitive selection of state secretaries," reads the report.
In addition, Volodymyr Groysman informed the U.S. Vice President on measures being taken to revive the national economy and the process of its de-shadowing, mentioning the Government's decision to double the minimum wage in Ukraine.
Joe Biden, in turn, noted positive results of the Ukrainian government activities over the first six months of its work and assured of the U.S. Administration's unwavering support.
iy