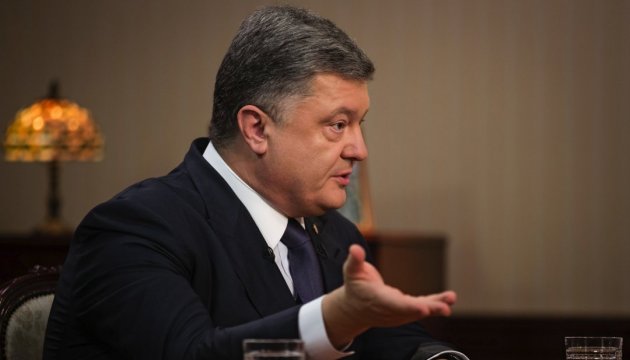 President Poroshenko: EU leaders see no conditions for elections in Donbas
German Chancellor Angela Merkel and many other European leaders do not see sufficient conditions for holding local elections in certain areas of Donetsk and Luhansk regions so far.
President of Ukraine Petro Poroshenko said this in an interview with Ukrainian TV channels on Sunday, an Ukrinform correspondent reports.
"Are we afraid of free and democratic elections in Donbas? No, we are not. However, we must create conditions for the elections. Currently, Mrs. Merkel, Mr. Steinmeier, and the leaders of many other EU Member States say there are no conditions for the elections in Donbas. Thus, they support the position of Ukraine," Poroshenko said.
As the President noted, the issue of elections should be raised only after the security conditions are reached in accordance with the Minsk agreements, in particular, after the OSCE restores control over the border.
ol