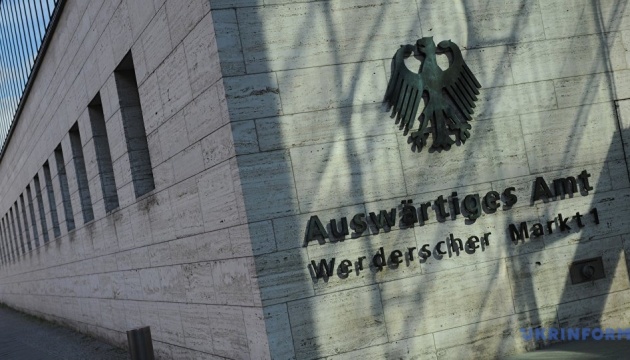 German Foreign Ministry: Berlin actively preparing road map for Minsk agreements
Berlin is actively developing the road map for implementation of the Minsk agreements. However, it is not known yet when the road map will be ready.
German Foreign Ministry spokesperson Zavsan Shebli said this at today's briefing in Berlin, an Ukrinform correspondent reports.
"It is too early to speak about specific date," the spokesperson said.
The diplomat confirmed that the meeting at the ministerial level as well as the meetings at the level of experts and advisors should be held.
In particular, Secretary of State to the German Foreign Ministry Markus Ederer, political director Andreas Michaelis, and advisor to Chancellor Merkel Christophe Hoysgen are actively preparing the road map, the spokesperson noted.
ol