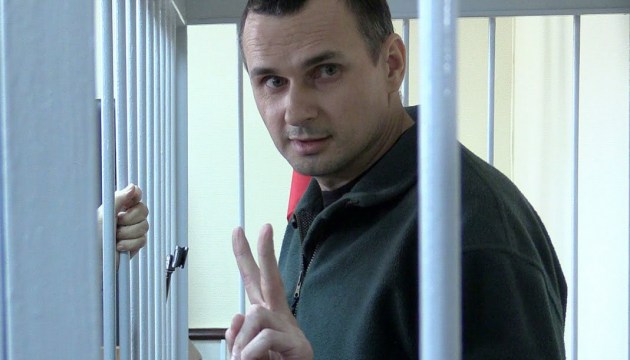 Russia refuses to extradite Oleg Sentsov to Ukraine
Russia has rejected Ukraine's appeal for extradition of filmmaker and political prisoner Oleg Sentsov.
Deputy Justice Minister of Ukraine Serhiy Petukhov posted this on his Facebook page.
"Russia refused to extradite Oleg Sentsov," he wrote.
Petukhov also published the text of response of the Justice Ministry of the Russian Federation to the Justice Ministry of Ukraine. The Russian Justice Ministry states that extradition of Sentsov to Ukraine is impossible due to the fact that "he is a Russian citizen."
As reported, the Russian court sentenced Ukrainian filmmaker Oleg Sentsov on trumped-up charges of plotting terrorist acts to 20 years in a penal colony. Sentsov is now serving sentence in Yakutsk.
ol