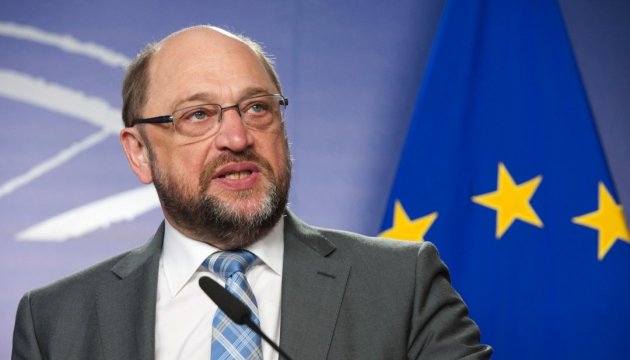 Martin Schulz: European Parliament has stable majority to introduce visa-free regime with Ukraine
President Petro Poroshenko has held a meeting with President of the European Parliament Martin Schulz in Brussels on Thursday, the Ukrainian president's press service reports.
During the meeting, the issue on the introduction of a visa-free regime for Ukrainians was considered.
"The European Parliament has a stable majority to introduce visa-free regime with Ukraine," Martin Schulz stated.
The parties during the meeting also discussed the necessity of keeping sanctions against Russia until full restoration of Ukraine's territorial integrity. They also discussed the possibility of increasing restrictive measures against Russia in the context of human rights violations in Crimea. President Poroshenko praised constant support from the European Parliament to Ukraine in countering Russian aggression and continuation of reforms.
The Ukrainian president and the president of European Parliament also agreed that the Association Agreement must be immediately ratified.
In addition, Petro Poroshenko and Martin Schulz discussed the course of reforms in Ukraine. The President of Ukraine urged the European Parliament to speed up the approval of additional autonomous trade preferences for Ukraine.
iy