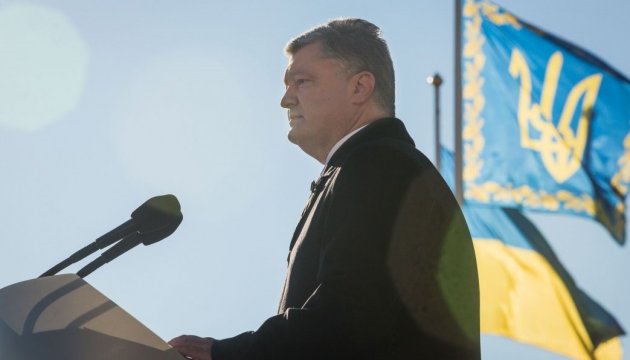 President Poroshenko thanks King of Norway for supporting Ukraine
Ukrainian President Petro Poroshenko has met with King Harald V of Norway on Tuesday, October 18, the president's press service reports.
"In the course of the audience, His Majesty noted historic importance of the first official visit of the Ukrainian President to the Kingdom of Norway. Petro Poroshenko thanked His Majesty for supporting Ukraine's territorial integrity and significant practical assistance," reads the report.
President Poroshenko noted the attention that His Majesty gave to the situation in Ukraine, which was particularly reflected in a recent throne speech during the opening of this year's session of the Norwegian Storting that stated that "Russian actions in Ukraine are unequivocal violation of international law".
President Poroshenko also noted the importance of support from Norway to the defense sphere reform and modernization of the Armed Forces.
iy