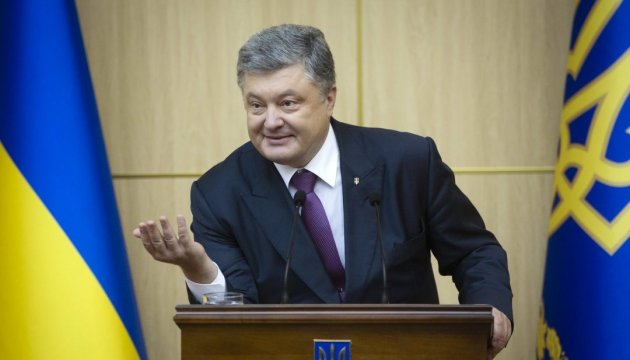 President Poroshenko not optimistic about tomorrow's Normandy format meeting
Ukrainian President Petro Poroshenko has said that the approval of the road map of the Minsk agreements implementation during tomorrow's meeting in the Normandy format is a common position of Ukraine, Germanyб and France.
This is reported by the press service of the Head of State.
"Yes, I am optimistic about the future of Ukraine. But, unfortunately, I am not so optimistic about tomorrow's meeting. However, I would be very pleased to be amazed," Petro Poroshenko said during the conversation with journalists in course of the official visit to Norway.
According to the Head of State, it is impossible to switch to the political package without two absolutely important components and strict sequence of steps – withdrawal of troops and release of hostages. "This is what the agreements are all about," the President said.
ol