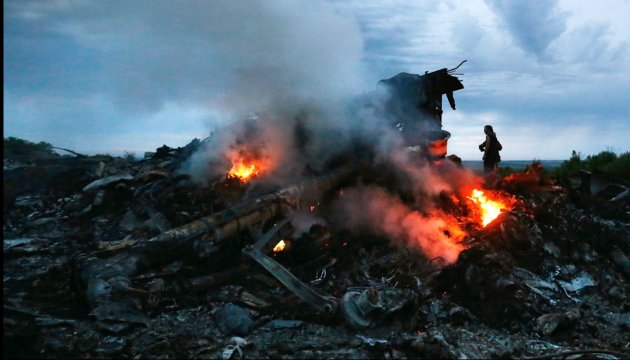 President asks Verkhovna Rada to extend agreement on investigation into MH17 crash
President Petro Poroshenko asks the Verkhovna Rada of Ukraine to extend the term of the agreement between Ukraine and the Netherlands on the international mission for protection of the investigation into the causes of the downing MH17 flight in the militant-controlled area of Donetsk region in June 2014.
This was announced by representative of Ukrainian President in the Parliament Artur Herasymov.
"The President of Ukraine has submitted to the Rada a draft law on ratifying the agreement by an exchange of notes between Ukraine and the Kingdom of the Netherlands, to extend the agreement dated July 28, 2014 until August 1, 2017. The draft law must be considered during the next week of plenary sessions because its passage will facilitate further cooperation of the sides in investigating the reasons for MH17 tragedy, which took place on July 17, 2014," Herasymov said during a meeting of the conciliatory board of the Parliament on Monday.
ol