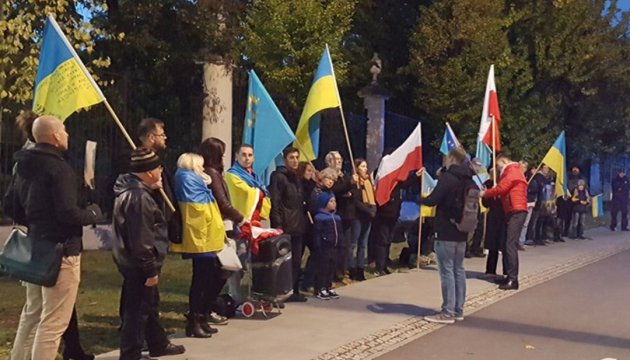 'Stop Putin's War in Ukraine' action held in Warsaw. Photos
Ukrainian and Polish activists in Warsaw joined the worldwide action "Stop Putin's War in Ukraine on Friday.
The activists were holding Ukrainian, Polish, and Crimean Tatar flags and posters saying about the aggressive nature of the Putin's regime and chanting the slogan "Russian weapons to Russia", an Ukrinform correspondent reports.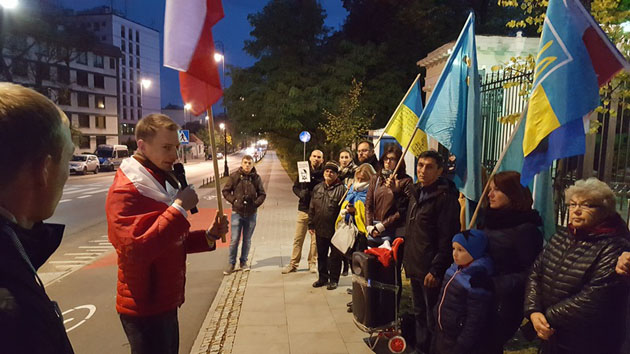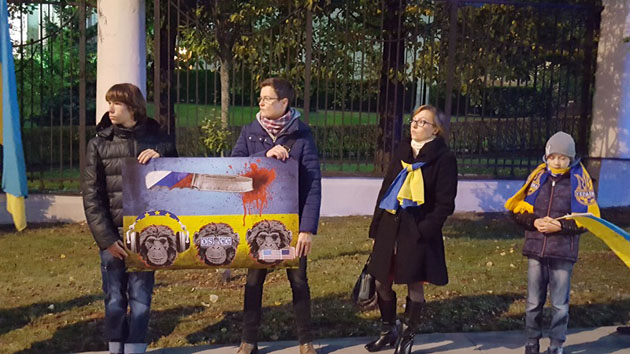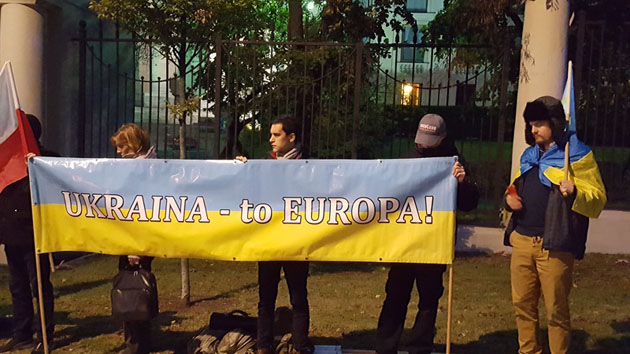 "Russia wants to hide the fact of the war, disguising it under the civil conflict in Ukraine and alleged inability of Ukraine to cope with it. And we come here, tear off the masks, and show that these tanks and ammunition are Russian weapons and we are talking about it openly. Europe begins to see that," Euromaidan Warsaw activist Roman Korbut said during the action.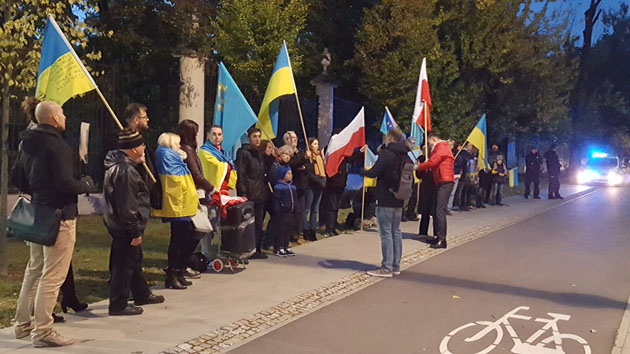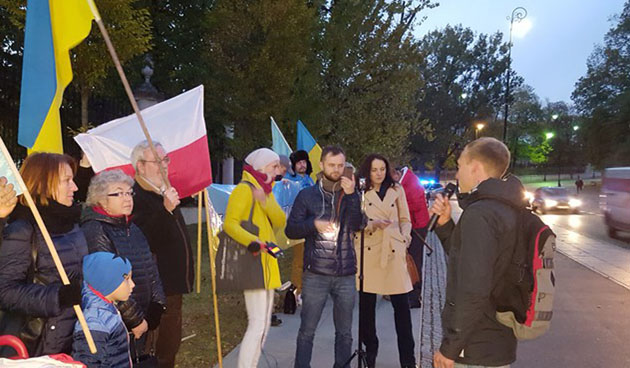 He stressed that Ukraine was now fighting for its independence and paying the lives of its citizens for the ability to have its own views and ideals.
ol