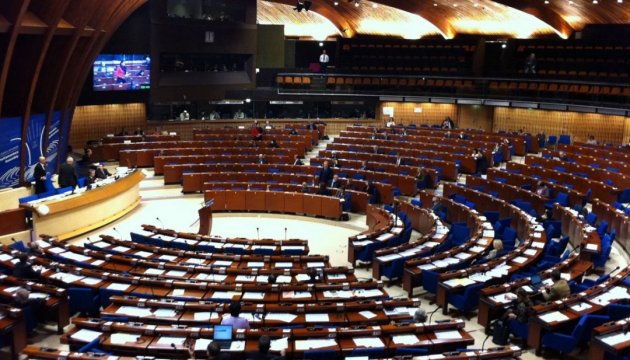 Volodymyr Ariev: PACE confirms there is Russia's military aggression in Ukraine, not a 'conflict'
The Parliamentary Assembly of the Council of Europe (PACE) has approved Ukrainian delegation's amendments to the Assembly's resolution regarding the extension of sanctions against Russia, condemnation of Russian Duma illegal elections in Crimea. In addition, in the resolution the phrase " conflict in Ukraine" was replaced by "Russian aggression in Ukraine".
Head of the Ukrainian delegation to PACE Volodymyr Ariev wrote this on his Facebook page
"I am proud of the team work of the delegation to the PACE! As soon as we have reached all the most important amendments in the two resolutions on Ukraine, namely: the extension of sanctions against Russia to restore full sovereignty of Ukraine, the condemnation of the illegal elections in the Crimea, the ban of Majlis, refuse to accept the call to return the Russian Federation to the Assembly, in spite of everything, to release prisoners and much more. Even the title replacement from "the conflict in Ukraine" to "Russia's aggression in Ukraine is a great achievement", he wrote.
iy