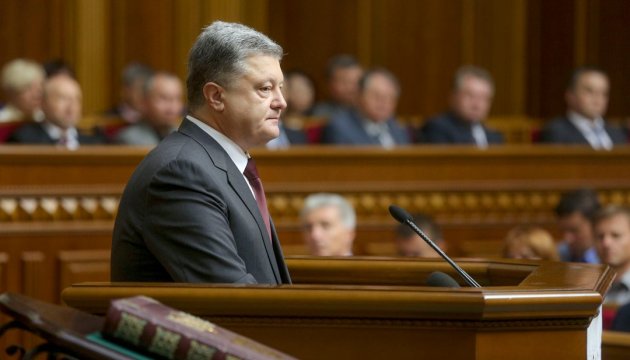 Road construction priority program of Ukraine, says President Poroshenko
Ukrainian President Petro Poroshenko has travelled to Odesa region today to inspect the course of repair work on the Odesa - Reni highway.
When speaking with journalists, President Poroshenko stated that due to joint efforts of the state, regional councils and customs, major roads in Odesa, Lviv, and Ivano-Frankivsk regions were repaired, the president's press service reports.
"Road construction program is a strategic line of the Ukrainian authorities. The fact that the state budget for 2017 allocates over UAH 30 billion for the road fund clearly demonstrates the priorities of the Ukrainian authorities," Petro Poroshenko told said.
He also added that "today we see absolutely concrete results in a very short period of this project".
iy