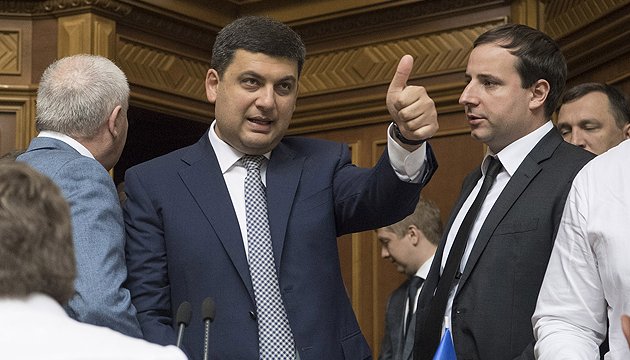 PM Groysman initiates extensive cooperation with Korean companies
Ukrainian Prime Minister Volodymyr Groysman has held a meeting with the management of leading Korean companies. The parties discussed the areas to deepen bilateral trade and economic cooperation, the Government portal reports.
According to Groysman, trade and economic cooperation between Ukraine and South Korea has sustainable development potential. The volume of Korean investments in Ukraine ($161 million) and mutual trade ($714 million) in 2015 was inconsistent with the existing opportunities for cooperation between the two countries.
In this regard, Groysman called on the representatives of South Korea to deepen trade and economic cooperation and increase investments in Ukraine's economy, namely energy, manufacturing and engineering sectors. Groysman also invited Korean companies to participate in the privatization of state-owned enterprises, which is expected to be launched in Ukraine in near future.
"The Government shall support all necessary investment projects and shall do that to the highest standard, so that investors can feel solid comfort and absolute assistance in Ukraine," Groysman stressed.
Groysman also noted that the Ukrainian-Korean Business Forum was a good signal for potential opportunities of the two countries in developing bilateral cooperation.
In their turn, the representatives of leading Korean companies pointed out the Government's efforts in improving business climate in Ukraine and assured of South Korea's support for Ukraine in this area.
mk