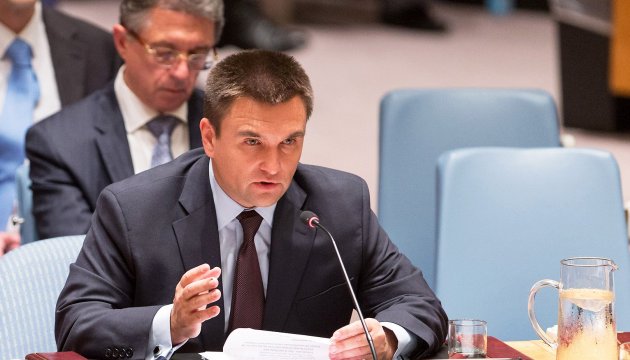 Klimkin in Strasbourg to speak about detention of Ukrinform correspondent by Russia
Today, in Strasbourg, Foreign Minister of Ukraine Pavlo Klimkin will touch on an issue of detention of Ukrinform correspondent Roman Sushchenko in Russia.
This has been reported by the spokesperson of the Foreign Ministry of Ukraine.
"We're trying to find out all the facts of the detention of the Ukrainian journalist in Russia. Our consul must have access at the request of the Convention between Ukraine and Russia. We need to find out all the fascts of the detention. Today Pavlo Klimkin will be in the Council of Europe on the Day of Ukrainian Reforms and he will also touch on this issue there. It is a common practice in Russia when we are not informed about the detention of our citizens. We are in contact with the journalist's family and check the information," the spokesperson said.
As it was reported, Roman Sushchenko was detained on Friday, September 30, in Moscow following Russian media reports accusing him of 'espionage'. Roman at the time of arrest was on vacation and arrived in Moscow for private purposes. Ukrinform and Anthelia Sushchenko concluded an agreement with lawyer Mark Feygin who will defend Roman Sushchenko. Roman Suchshenko is being kept in Moscow's Lefortovo prison.
ish