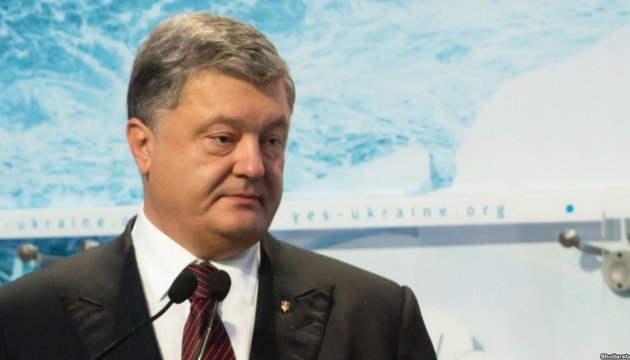 President Poroshenko says Putin is not strong leader
President of Ukraine Petro Poroshenko does not consider the Russian president to be a strong leader as he does not keep his word.
Poroshenko said this in an interview with CNN on Sunday night, Radio Liberty reports.
"If you have reached some sort of agreement with Putin, it means nothing... Simply put, to be a strong leader means to be responsible. A strong leader means a bright prospect for the country. A strong leader keeps his word. A strong leader is capable of providing reforms in the country and making lives of his people better. Based on this understanding of a strong leader, I wish Putin becoming a strong leader," Poroshenko said.
He also said that the Kremlin's rhetoric was aimed at denying the action, confirmed by the international community.
"Russia is living in an absolutely parallel universe. Lie is a trump card for Putin. This type of behavior makes it almost impossible or very difficult to have negotiations with them," Poroshenko said.
ol