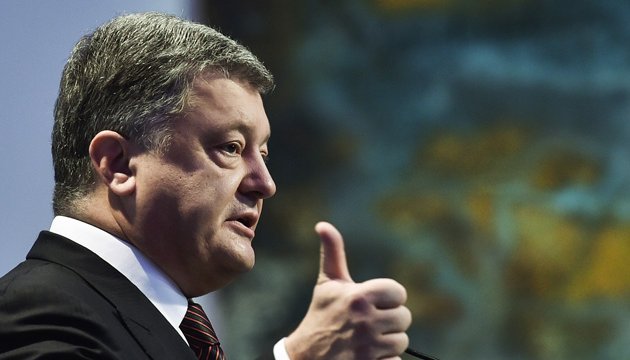 President Poroshenko: Hillary Clinton knows much about Ukraine
Ukrainian President Petro Poroshenko says he is pleased to know that presidential candidate Hillary Clinton is very informed about the current situation in Ukraine.
President Poroshenko said in an interview with CNN, when commenting on his recent meeting with the presidential candidate.
"She is very well informed, in particular, about recent changes in Ukraine. I was pleasantly surprised," President Poroshenko said, noting that he knows Clinton more than 16 years.
As Ukrinform earlier reported, on September 20, President Poroshenko met with Hillary Clinton and before that with Bill Clinton.
On September 21, the Ukrainian president delivered a speech to the United Nations General Assembly.
Iy