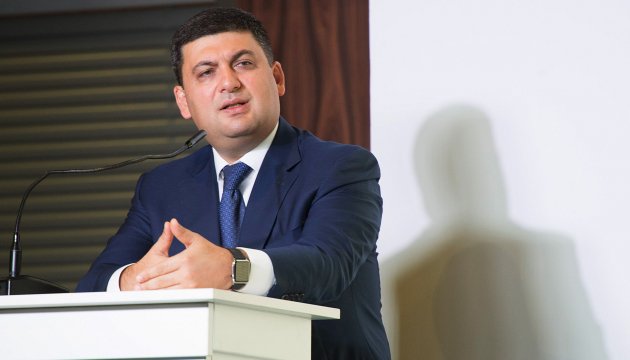 PM urges Parliament to adopt law on special confiscation next week
Prime Minister of Ukraine Volodymyr Groysman has called on MPs of Ukraine to include in the agenda and to consider a Governmental bill on special confiscation that will lead to return to the Budget USD 1.5 billion stolen by officials.
This was stated by Volodymyr Groysman during an hour of questions to the Government at the Parliament.
The Prime Minister noted that the Government and he personally had repeatedly expressed thierposition regarding the funds that were stolen from the Ukrainian people in the amount of USD 1.5 billion.
"The Government has clearly expressed its position; it voted and passed the draft Law on special confiscation to the Ukrainian Parliament. We did it on Tuesday," he reminded.
ish