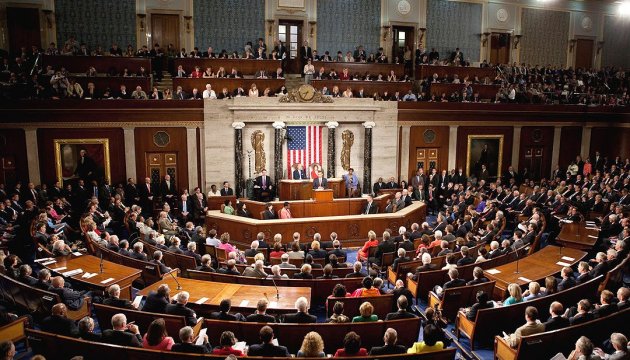 U.S. House of Representatives passes law on support for Ukraine
The U.S. House of Representatives has passed unanimously the law entitled "Stability and Democracy for Ukraine Act," the Ukrainian embassy in the United States has said.
"The document, sponsored by House Foreign Affairs Committee Ranking Member Eliot Engel and introduced by him together with Republican Congressman Adam Kinzinger, states that it is the policy of the United States to ensure that any relevant sanctions relief for the Russian Federation is contingent on timely, complete, and verifiable implementation of Minsk agreements," a report posted on the embassy's account on Facebook on Thursday said, Interfax reported.
The list of means to support Ukraine in coordination with allies and partners of the United States envisaged by the law includes lethal defensive weapons systems, the document said.
ish