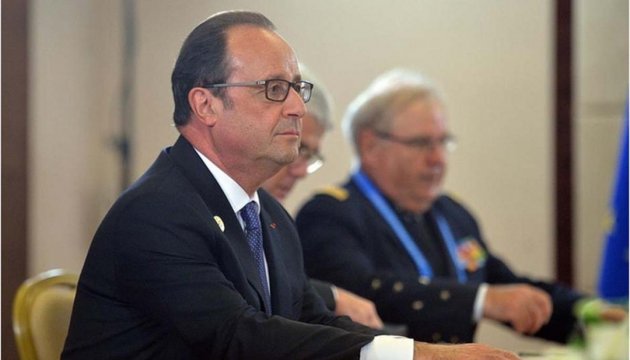 Hollande tells UN he will do everything possible for peace in Ukraine
Speaking from the rostrum at the UN in New York French President Francois Hollande has once again promised to do everything possible, together with German Chancellor Angela Merkel, for peace in Ukraine.
He said this during a speech at the 71st session of the General Assembly, an Ukrinform correspondent has reported.
"France, together with Germany in the 'Normandy format', will try to do everything possible for Ukraine for the implementation of the Minsk agreements and peace," said Hollande.
He expressed the hope that all parties would soon be able to move towards a peaceful settlement, and added that he is relying on atop-level meeting with leaders of the 'Normandy Four'."
It should be noted that "the Ukrainian topic" was only the fourth in the speech of the French leader. Francois Hollande said the priority for France was implementing decisions adopted by the Paris climate conference in combating global warming and ensuring energy supplies in Africa, the conflict in Syria and peaceful settlement of the situation in the Middle East. The French leader focused separately on the need to combat terrorism.
pd