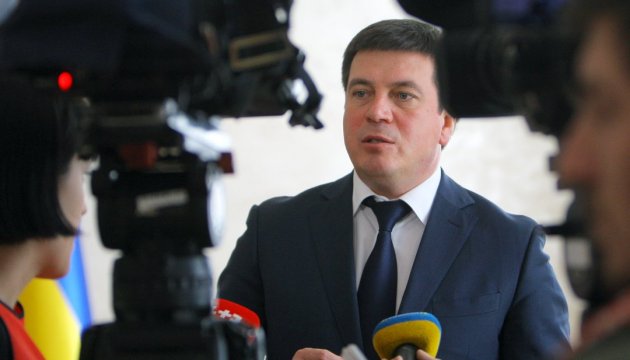 Vice PM Zubko: Europe ready to finance projects on decentralization, energy efficiency
European partners are ready to support Ukraine in its reforms on decentralization and energy efficiency, Ukrainian Vice Prime Minister, Regional Development, Construction and Utilities Minister Hennadiy Zubko wrote on his Facebook page following a meeting with Commissioner for European Neighborhood Policy and Enlargement Negotiations Johannes at the YES summit.
"Decentralization and energy efficiency are two out of five main priorities of the national budget for 2017, the draft of which was approved by the government yesterday. This proves that this two key for the country reforms show real results and should be continued. Our European partners see this and they are ready to fully support Ukraine," Zubko said.
In particular, according to him, an agreement with EU Commissioner Johannes Hahn was achieved on possible attraction of investments to finance the Energy Efficiency Fund.
"Energy Efficiency Reform: its key tool is the Energy Efficiency Fund, for the creation and launch of which UAH 800 million has been envisaged in the national budget for 2017. Such a confident step gives us an opportunity to bring additional EUR 100 million, or UAH 3 billion, from European countries to finance the Fund," Zubko said.
In addition, according to the vice prime minister, European partners also ready to finance reforms on government decentralization in the country.
iy