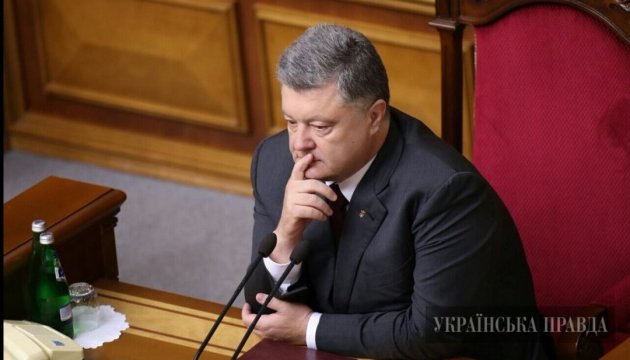 President Poroshenko urges MPs to approve law on special confiscation as soon as possible
Ukrainian President Petro Poroshenko has called on the Verkhovna Rada to approve as soon as possible the law on special confiscation and introduce amendments to it if needed.
The President said this during his annual address in the Verkhovna Rada.
Poroshenko said that Ukrainian MPs should approve the law on special confiscation in the version they believe would be the best.
"Introduce the amendments you believe are needed, but approve this law," Poroshenko said.
The President also stressed that this will ensure financing of state expenditures for the defense sector. "The law on special confiscation is an important source to fill the [state] budget in the current year," Poroshenko said.
iy