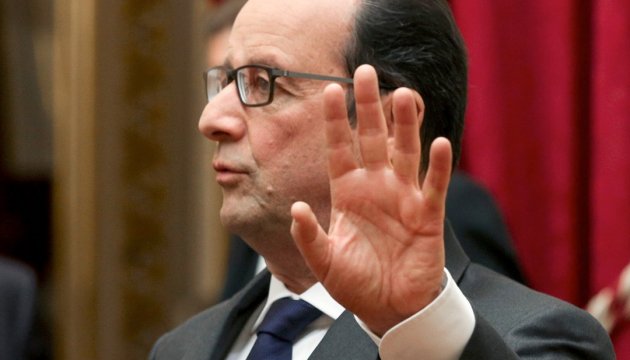 Hollande to discuss situation in Ukraine with Putin on sidelines of G20
French President Francois Hollande plans to hold a bilateral meeting with Russian President Vladimir Putin on the sidelines of G20 summit in China to discuss the situation in Ukraine and Syria.
He said this in his speech at the Elysee Palace.
The French President said that France wanted to have an impact on Russia, which must play its role in the peaceful settlement.
"We together with Chancellor Angela Merkel sought to establish contacts during August with Ukrainian President Poroshenko and President Putin to support the resumption of a dialogue," Hollande said.
As a reminder, G20 summit will be held in the Chinese city of Hangzhou on September 4-5.
ish