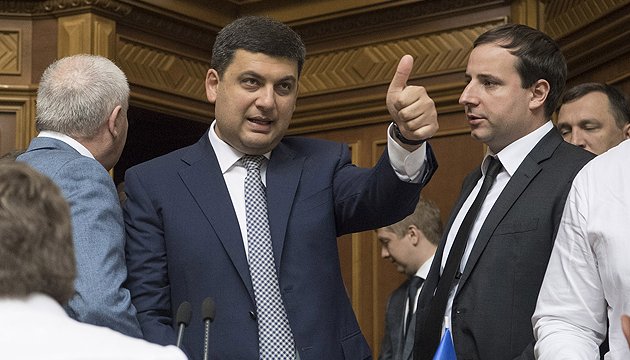 Groysman urges MPs to show off efficiency in adoption of vital laws
Prime Minister of Ukraine Volodymyr Groysman counts on the effective work of the Verkhovna Radaof Ukraine and timely adoption of crucial laws for the country, despite the populism demonstrated by certain political forces.
The Prime Minister said this in his opening statement at a Government session on Wednesday, August 31, the press service of the Government's portal reported.
The Head of Government noted that the following week the Verkhovna Rada of Ukraine would resume its activity.
According to him, there are a number of bills that need approval in order to solve real and pressing problems of the people, in particular, a deregulation issue, which was the topic for discussion at a recent meeting of the National Council of Reforms under the chairmanship of the President of Ukraine PetroPoroshenko.
"It is obvious that Ukraine needs approval of vital and responsible legislation", stressed VolodymyrGroysman.
ish