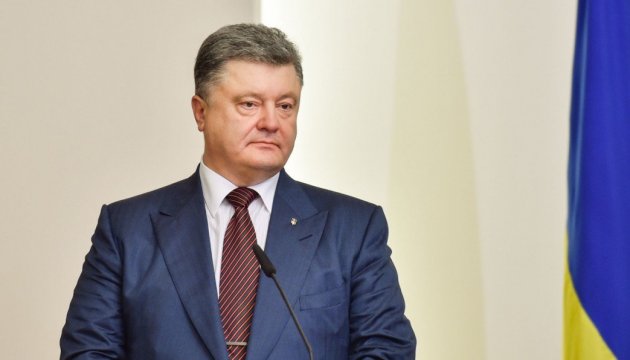 Liberation of hostages directly depends on Russian Federation - Poroshenko
President Petro Poroshenko informed the hostages' mothers and wives on the developments in the hostage liberation negotiation process. The Head of State accented on this point of the Minsk agreements as well as the security provision naming them the priority issues for Ukraine's party.
The press service of the Head of State reported.
Ukraine insists on unconditional liberation of all hostages held captive either in the occupied territory or in the Russian Federation.
Petro Poroshenko emphasized he has been bringing up this issue at all his international meetings.
Petro Poroshenko emphasized that the liberation of the hostages directly depends on the Russian Federation that should press on the militants seeking the fulfillment of this key provision of the Minsk agreements.
The Head of State accented that the matter of releasing the Ukrainians from the captivity is his priority and his authorized officers have been working on it 24 hours a day reporting to him any changes in the process on continuous basis.
According to him, 3,080 hostages have been found and liberated since the war started. As of today, 107 Ukrainian civilians and servicemen are in captivity and every effort should be put to liberate them.
ish