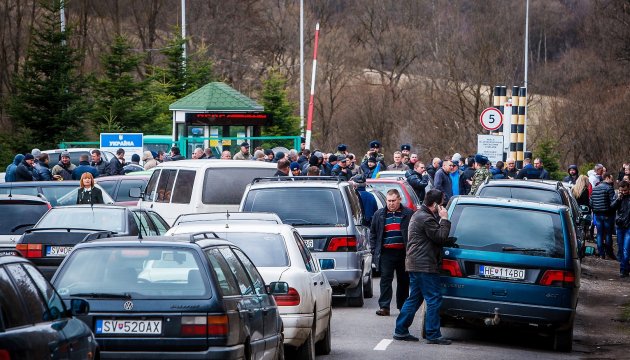 Queues at all checkpoints of Ukrainian-Polish borderline
A significant cluster of vehicles is observed at all the checkpoints at the border with Poland. The passenger-traffic flow increase is caused by the ending of holidays that took place on the territory of the neighboring state.
This has been reported by the press service of the Government's portal.
Big amount of vehicles trying to cross the border at the same time resulted in the long queues. Basically, the participants of the local border traffic constitute the major part of the individuals aiming to cross the border.
The State Border Guard Service of Ukraine highlights that all the proper measures are taken to ensure comfortable, safe and fast border crossing by citizens.
ish