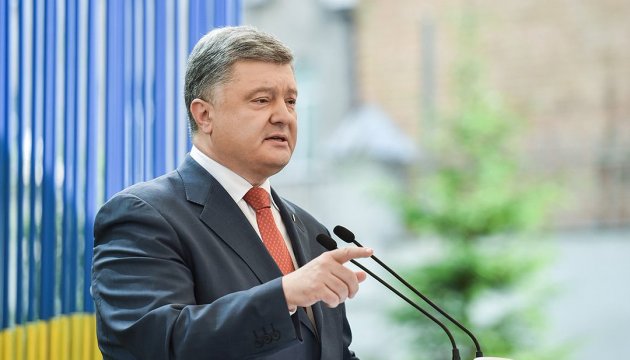 Poroshenko: Russia's accusing Ukraine of terrorism in occupied Crimea is absurd
President of Ukraine Petro Poroshenko says that Russian accusations that Ukraine launched terror attacks in the occupied Crimea are equally cynical and insane as its claims there is no Russian troops in eastern Ukraine.
The press service of the Head of State reported.
"These fantasies pursue the only goal - a pretext for more military threats against Ukraine. Ukraine resolutely condemns terrorism in all its forms and shapes. We would never ever use terror to de-occupy Crimea," the President said.
"I urge Russian authorities to honor the international law, especially respect the sovereignty, territorial integrity of states and human rights," Poroshenko said.
ish