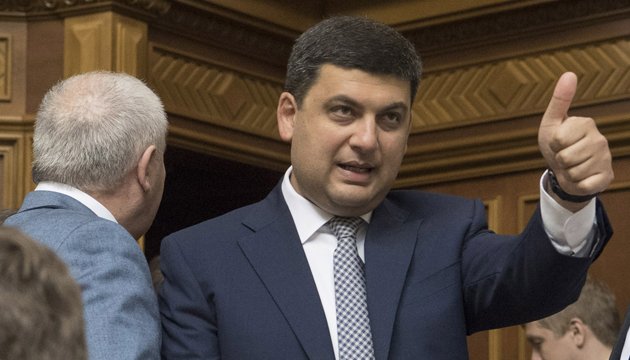 PM Groysman: Law on state service to attract new professionals
The law on state service gives an opportunity to attract new employees to the civil service, according to Ukrainian Prime Minister Volodymyr Groysman.
"The law on civil service is very important. We need to involve in the state service those people who really want to serve the state and society. In the current difficult conditions this is akin to mobilization. We need those who have earlier saved incomes, and who are ready to come and fight for the country," he said in an interview with Interfax-Ukraine.
Groysman noted that the old bureaucratic system prevents reforms, slowing the decision-making process and nullifying all initiatives.
"The best use of the law on state service is to separate political and administrative posts, to select through a public competition procedure, but not through personal connections. These people will be the agents of change at the local level, and when there will be a needed number [of such people], then the fight against the old system will succeed," Groysman said.
iy