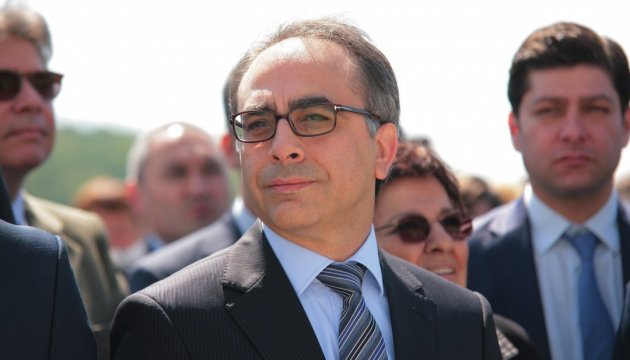 Ambassador: Turkey's position on territorial integrity of Ukraine and Crimea remains unchanged
Turkey has always supported the territorial integrity and sovereignty of Ukraine, and these basic principles, which Russia is aware of, will remain unchanged.
Turkish Ambassador to Ukraine Yonet Gian Tezel said this at a briefing on Friday, an Ukrinform correspondent reports.
"Turkish-Ukrainian relations have their own political, geopolitical, economic and cultural logic, and although the relationship with Russia influences them a bit, we are following a certain path, and it will not change. Ukraine is a strategic ally of Turkey and our neighbor, having its territorial integrity, including Crimea, and sovereignty. Since the onset of the crisis in Ukraine and during our crisis with Russia, our attitude to Ukraine and Crimea has not changed, and Russia and our allies are aware of that," Tezel said.
According to the diplomat, events in Turkey have been developing very quickly after the failed coup on July 16, and the media started to speculate about closer relations between his country and Russia, although in reality they are "quite cold."
ol