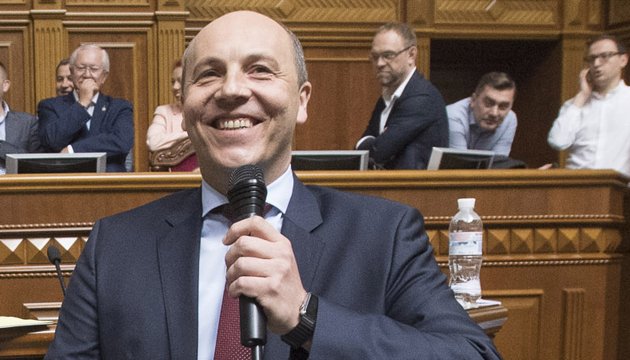 VR Speaker congratulates Ukrainians on Day of Rus-Ukraine's adopting Christianity
Speaker of Ukrainian Verkhovna Rada Andriy Parubiy has greeted the Ukrainian people on Day of Rus-Ukraine's adoption of Christianity, the press service of the Verkhovna Rada has reported.
"I sincerely congratulate you on Day Day of Rus-Ukraine's adopting Christianity! More than a thousand years ago Kyiv king Volodymyr brought evangelical truth and baptism ceremony to Rus-Ukraine's lands. This act united the Rus state and consolidated it around one confession. Christian traditions were the basis of the Ukrainian state since that time and Ukraine became a part of the European Christian culture. The adoption of Christianity served as an impetus for the development of education, writing, literature, architecture, fine arts and law. Our spiritual unity is a foundation of the indivisibility of the Ukrainian state, and the sole Ukrainian Orthodox Church will be deemed as a guarantee for national security," Chairman of the Verkhovna Rada of Ukraine has noted in his festive address.
tl