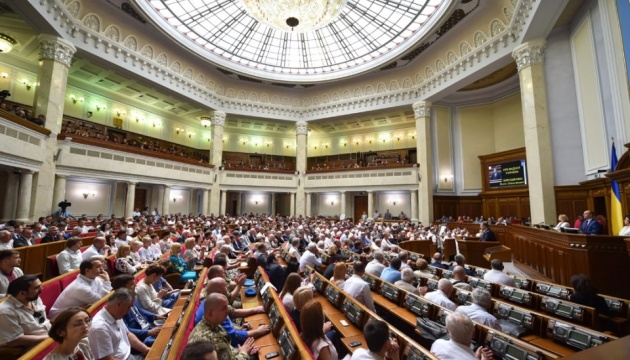 VR Vice Speaker: current parliament is absolutely work-oriented and there's no reason for its disbanding
The Verkhovna Rada of Ukraine Vice Speaker Oksana Syroyid said that the current parliament is absolutely capable of working, and she sees no reason for its dissolution, she told RBC-Ukraine in an interview.
"I am convinced that this Parliament is absolutely capable of doing its work. It has enough resources to make a decision. I do not see any reason to terminate its powers," said Syroid.
According to her, blocking of the rostrum by the Batkivshchyna group and the Radical Party group, as well as the Opposition Bloc is evidence to the fact that they want to dissolve parliament and call for snap elections. In addition, some MP groups thus want to divert the people's attention from the threat of passing legislation on the electoral law in Donbas.
tl