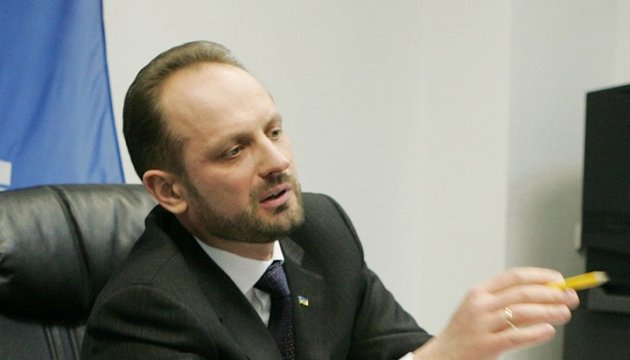 Ex-Ukraine's representative in Trilateral Contact Group: We have no right to abandon Crimea or Donbas
Roman Bezsmertny, the former representative of Ukraine in the Trilateral Contact Group on settlement of the armed conflict in eastern Ukraine, believes that Ukraine should not even consider a possibility to abandon temporarily uncontrolled territories of Donbas.
He stated this at a round-table meeting dedicated to Donbas conflict on Tuesday, an Ukrinform correspondent reports.
"From the very beginning, when I was invited to this process and until this day, I have remained the supporter of a gradual, planned, and, apparently, long-term reintegration of these territories into Ukraine. We will be useless descendants of our ancestors, if we allow ourselves to think that we have the right even to raise the issue of giving someone or exchange some part of the territory of Ukraine," Bezsmertny said.
He added that he did not understand the debate that part of Donbas or the Autonomous Republic of Crimea "may in some way pass under the sovereignty of another state."
"This is the territory of Ukraine. And if the present generation is not able to return it [Crimea] to Ukraine, the next generation will return it," he said.
ol