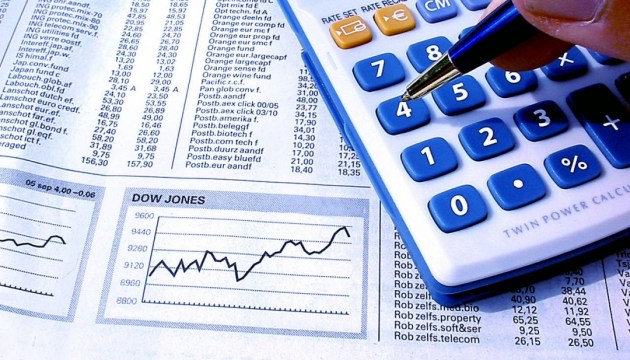 NEURC Chief: Large Ukrainian cities start 'epidemic of moratoria' on utilities rates
Large Ukrainian cities have started declaring 'epidemic moratoria' on utilities rates. However, 70% of the rates structure are the share embedded by the local governments.
Chair of the National Energy and Utilities Regulatory Commission of Ukraine (NEURC) Dmytro Vovk has posted on the Facebook.
"In connection with the 'epidemic of moratoria' on rates in big cities, the NERC has to release the following data. In big cities, up to 70% of utility bills, in particular heating, hot and cold water depend directly on the local government authority who is the major, his/her subject area deputies, people's deputies, etc," Vovk said.
Infographics posted by Vovk suggests that base values underpinning tariff compilation at further stages are proposed exactly by the local authorities. In particular, these are:
concurrences on projected volumes of energy production, transportation and sale;
concurrences on common production standards of per-unit cost of fuel and energy resources
approval of consumption standards and quality standards for utility services and control of compliance to them;
concurrences on investment programs;
approval of time-temperature chart of heat distribution net operation;
setting local taxes and charges, in particular land rent and land rent privileges on the relevant territory;
setting lease rates for leased municipal assets;
concurrences on staff on staff schedules of utility companies with information on baseline (floor) wage, ratios of floor baseline wages and additional wage, bonuses, extras and stuffing numbers
local government decisions on transfer of assets, reorganization of utility companies (merges, creation of new companies);
Based on these components, NECR license holders pursuant to the Law of Ukraine 'On Utility Services' make computation of tariffs.
ON the final stage, NERC reviews the computations and approves tariffs with its decision.
Mr Vovk warned that in case the decision on reduced tariffs is adopted, the difference between the actual cost of services and set tariffs will be covered in the nontransparent way at cost of households (via budget subsidies – editor's comment). Decisions on underestimated tariffs will be subject to consideration by law enforcement authorities.
'Responsibility for underestimated tariffs that will crystallize as tariff differential and will be covered by citizens and possible investigated by law enforcement authorities in the event of offences. The commission is strictly against the nontransparent mechanism of tariff differential that was the practice before 2015' – noticed Vovk.
He also warned against possible adverse consequences of such decisions for the municipal infrastructure nets of urban centers.
"Responsibility for underestimated tariffs will crystallize as full demolition of nets and provision of low quality services, will be the personal responsibility of the major and appointed management of utility companies," noted the NEURC Chair.