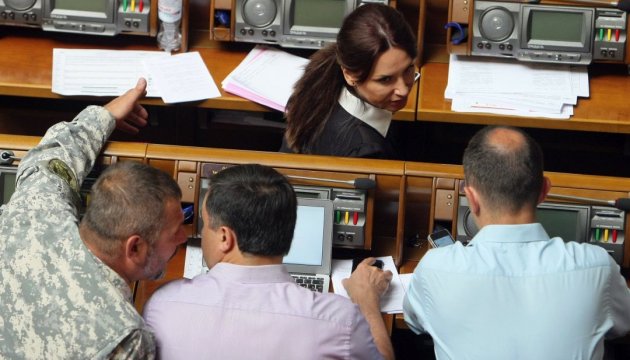 Ukrainian VR votes on renaming towns and amendments to Law on Lustration today
Ukrainain MPs are planning to rename a number of towns, ratify the Paris Agreement on Climate Change, dismiss judges and adopt amendments to the Law on Lustration at the plenary session on Thursday, July 14, according to the agenda of the Verkhovna Rada, Ukrinform has reported.
In particular, lawmakers are set to vote on the draft legislation on renaming certain towns; on dismissal of judges and calling snap local elections.
In addition, the MPs should vote in the first reading the bills on amendments to some legislative acts on the lustration of the officials; limiting the use of media products produced by the aggressor state, as well as legislation on providing social protection for the families of the ATO servicemen.
tl