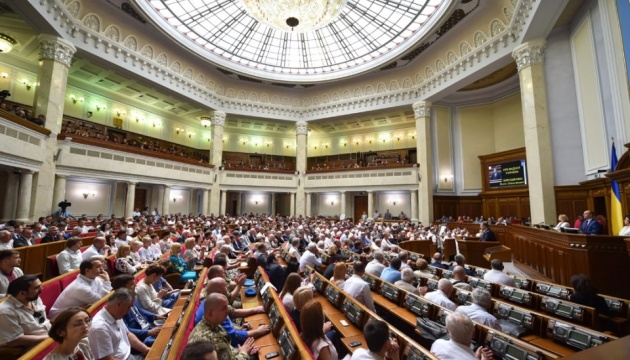 VR's agenda for today: voting on PIC to stabilize socio-economic situation in Donbas
Ukrainian MPs will consider a draft resolution on forming a Provisional Investigative Committee (PIC) of the Verkhovna Rada for stabilizing the socio-economic situation in the Donetsk and Luhansk regions today, according to parliament's agenda for Wednesday, Ukrinform has reported.
MPs also plan to vote on a number of the bills on electronic communications in Ukraine, in particular, the draft law on electronic communications; amending the Budget, Tax and Customs Code of Ukraine relating to electronic communications.
In addition, lawmakers will vote on a draft law on amending Article 13 of the Law of Ukraine On Protection of Children to strengthen social protection of large families, foster families and family-type orphanages.
tl