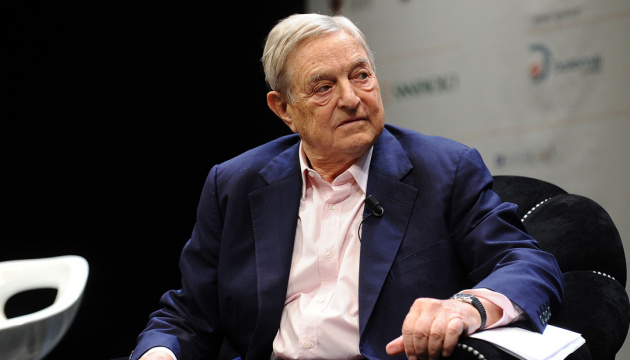 George Soros: EU's greatest asset is Ukraine
Investor George Soros has outlined in his column at the Project Syndicate the four steps to be adopted to rescue the EU from collapse after the referendum in the United Kingdom.
Soros writes that the EU must not do is penalize British voters while ignoring their legitimate concerns about the deficiencies of the Union.
Rather than treating Brexit as the negotiation of a divorce, Brussels should seize the opportunity to reinvent the EU, the financier considers.
Soros believes that European politicians should adopt four exceptional measures to save the European Union.
First, a clear distinction must be drawn between membership of the EU and of the eurozone. "Those fortunate countries that are not members of the eurozone should not face discrimination," the investor writes.
Second, the EU should put its excellent and largely untapped credit to use.
Third, the EU must strengthen its defenses to protect itself from its external enemies, who are liable to take advantage of its current weakness, Soros stresses.
"The EU's greatest asset is Ukraine, whose citizens are willing to die in defense of their country. By defending themselves, they are also defending the EU — rare in Europe nowadays," he writes. The investor believes that the United States provides greater support for Ukraine than the EU.
Fourth, the EU's plans for dealing with the refugee crisis need to be thoroughly revised.
As Soros notes, if the EU makes progress along these lines, it will become an organization to which people will want to belong.
ol