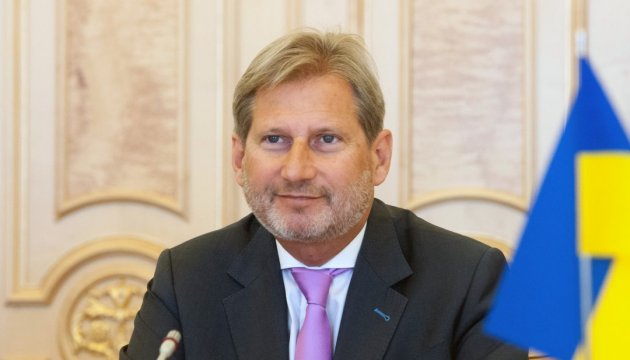 EU Commissioner Hahn: Ukrainian politicians should focus on support for reforms, not early elections
EU Commissioner for European Neighbourhood and Enlargement Negotiations Johannes Hahn believes that Ukrainian politicians should abandon the idea of ​​early elections and focus on support for the government's reforms.
He said this at a press conference in Kyiv on Monday, an Ukrinform correspondent reports.
"It seems to me that the government needs a greater political support from the Verkhovna Rada. Yes, it relies on the majority, but, in fact, not all [political] blocks are blocks as they divide into some sub-blocks, so it is important to demonstrate greater parliament's unity in support of the government's efforts. I think it is important and I am not tired of repeating that I beg all the actors in the country to refrain from the idea of early elections and to respect the agenda of reforms," Commissioner Hahn said.
He noted that the Ukrainian government led by PM Groysman "is very committed to the idea of making up for lost time" due to political turmoil in the country.
ol