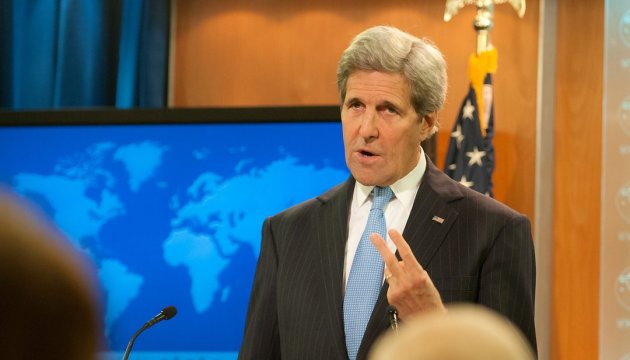 U.S. Secretary Kerry says sanctions against Russia to last until Minsk agreements implemented in full
U.S. Secretary of State John Kerry has said that sanctions against Russia will be prolonged until it chooses a path of de-escalation and implements the Minsk agreements in full.
John Kerry who is visiting Ukraine has made a statement Thursday following his meeting with the Ukrainian President, Ukrinform has reported.
U.S. chief diplomat once again noted that the fastest way to resolve the conflict in Donbas is implementation of the Minsk agreements in full, including complete ceasefire, an unrestricted access for OSCE to the entire area of Donbas, including the border, release of the hostages, withdrawal of troops and free elections in this region in accordance with the OSCE standards and in accordance with the Ukrainian Constitution.
"I want it to be seen that Ukraine has made great efforts for implementing the Minsk [agreements] and begun the process of granting special status to decentralization, amnesty, and Ukraine is ready to do more if the security situation progresses," said Kerry.
tl